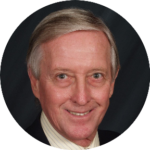 My name is Tony Brunner. I'm a recently retired California real estate broker, general contractor, and cabinet company co-owner. You can look me up: California Department of Real Estate #00905239 and California Contractors State License Board #589162.
My early training was as a lawyer. I have a law degree from Oxford University and I am admitted to the New York Bar. However, I never practiced law, as I found most enjoyment in all things real estate, especially building and remodeling.
For about 11 years in Hong Kong, I was responsible for the construction management of Harbour City. This was a multi-use development comprising some 5 million square feet of mixed-use space that included hotels, apartments, commercial office space, and apartments.
Following that, and for around three decades, I worked in the Palm Springs area of Southern California as a remodeling contractor, builder/developer, and real estate broker. I built some of the most energy-efficient homes in the Palm Springs area and for several years co-owned this cabinetry company.
Anyway, cutting to the chase, I would say all that qualifies me as an Online Home Pro, when it comes to the field of remodeling.
We hope you find something helpful to you on HomeProInfo.com.
Thank you for visiting.