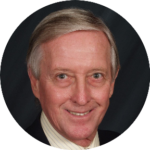 "OK," you are asking yourself, "there is a whole lot of advice and opinion on this site. But why should I pay attention to any of it?" 
Let me introduce myself. My name is Tony Brunner.  I'm a recently retired California real estate broker, general contractor, and cabinet company owner. You can look it up: California Department of Real Estate #00905239 and California Contractors State License Board #589162.
My early training was as a lawyer. I have a law degree from Oxford University and I am admitted to the New York Bar. However, I never practiced law, as I found most enjoyment in all things real estate, especially building and remodeling. 
For around three decades I have worked in the Palm Springs area of Southern California as a remodeling contractor, a builder/developer and real estate broker. I built some of the most energy efficient homes in the Palm Springs area and for several years owned this cabinetry company. 
During those years and in the course of buying and selling real estate and handling a large number of remodeling projects, I advised my clients in every aspect of their homes and everything that went in them. I learned a great deal along the way.
Of course, the Palm Springs area is home to many retirement communities, many of them of a vintage making them ripe for extensive remodeling. And most of their not yet elderly owners are making long term plans to be in residence for the rest of their lives.
And recently, I was deeply involved in adapting my mother in law's home so that she could continue to live in it comfortably and safely for as long as possible. Of course, she is only one of millions of seniors in a similar situation.
However, what has made this even more personal is that my wife recently suffered a viral infection of her eyes that has left her with severe visual impairments. This has caused us to make special adaptations to our own home to help her get around as easily and safely as possible.
So this is why you will find so much emphasis here on aging in place, universal design, and visual impairment as they relate to remodeling projects. 
Anyway, cutting to the chase, I would say all that qualifies me as an Online Home Pro with both a professional and personal stake in the subject..
And, by the way, while full on home remodeling is my thing, just about everything on this site has application to simple home renovation or updating projects. Even just painting a room.
As a real estate broker my focus was on achieving the maximum price for value for my sellers and the minimum cost for value for my buyers. The value that matters in the real estate transaction is what buyers perceive. And almost every time, after basic considerations of square footage and neighborhood, it is just a fact that buyers pay the most attention to kitchens and bathrooms.
So, as a remodeling designer/contractor and owner of a cabinetry company, most of my attention was on kitchens and bathrooms. 
For the same reason, the main focus of this site is on kitchens and bathrooms and the things that go in them during the remodeling process. So we bring to you collections of carefully curated high value products for incorporation in these high value areas of the home.
However, we have also included fireplaces and saunas in our product collections. In ancestral times the fireplace was the hearth and was where all the home's cooking was done before this function migrated to the kitchen.
So while the kitchen is generally the busiest part of the home, the fireplace remains its symbolic and psychological heart. And the way we present it here, it is also an opportunity to add value to the home at relatively low cost, to say nothing of the enjoyment and ambiance that goes with it. 
We included the sauna both as a logical extension of the bathroom and for its undoubted health benefits when used properly. Modern sauna design and technology has brought the sauna within the reach of almost every home, whether or not is part of the bathroom.
In addition to curated products and product reviews, we have also provided some design and remodeling advice on our blog in the form of articles and checklists, all gleaned from our years of hard earned experience in the trenches.
You will see from the footnote on every page of this site, that the products curated for you here are the best from the world's largest and most trusted online catalog. You can buy from it with confidence.
So you can order with confidence and also with the knowledge that you will be giving back by helping us support Homes for Our Troops. 
We hope you find something helpful to you on HomeProInfo.com.
Thank you  for visiting.