Note: If you came to this post about yard and garden remodeling through a random search, please click on our home page for more context.
Remodeling the Yard and Garden
The benefits of remodeling the yard and garden go beyond the simple creation of a beautiful outdoor space. They can include:
An increase in property value: Potential buyers often see a well-laid-out and maintained yard and garden as highly desirable. It will certainly add to your home's curb appeal when it comes time to put your property on the market.
Enhanced outdoor living: A well-designed and inviting yard and garden becomes an extension of your indoor living space, especially when you add outdoor seating, a fire pit, and a BBQ.
Improved health and wellness: Spending time outdoors is associated with a variety of health benefits, including improved mood and reduced stress. And the physical activity of gardening is good exercise too.
Topics covered so far in the yard and garden section of our website include:
We will be expanding on this.
Methodology
So, a website on home remodeling can only be completed by taking in the great outdoors around the home.
We break this project down into two sections – the yard and the garden. And let's first distinguish between the two.
By "yard," we mean all the property surrounding the home. And by "garden," we mean that part of the yard that is devoted to growing things. But of course, the two are intertwined. And we include such indoor/outdoor areas as patios and decks.
Start with an Assessment of What You Have
Before you get going with your yard and garden makeover, start by analyzing what you have to work with. You can then confidently make decisions about what to do with what you have.
But remember the value of time and money. It is usually easier and less expensive to work with what you have got, rather than demo the whole area and start over.
That said, here are key areas of the yard and garden to consider:
Overall layout: Is the space functional? Is it easy to walk around in? Does it feel disorganized or cluttered? How will you and your family and guests best use the space?
The hardscape: Does any of the patio, walkways, walls, and fencing need to be replaced or repaired? Do they need to be rearranged to improve the functionality of the space?
Garden features: How do the fountains, outdoor furniture, BBQs, lighting, and irrigation systems look? Do they need updating or replacement? Should you add or remove features?
Landscaping: How do the trees, shrubs, lawn areas, and garden beds look? Are things overgrown or patchy? Is the plant material getting adequate sun and water?
Maintenance: Is what you have easy to maintain? If not, what improvements can you make?
Take notes, make lists, and remember to use the remodeling Project Planner we talk about elsewhere on this site.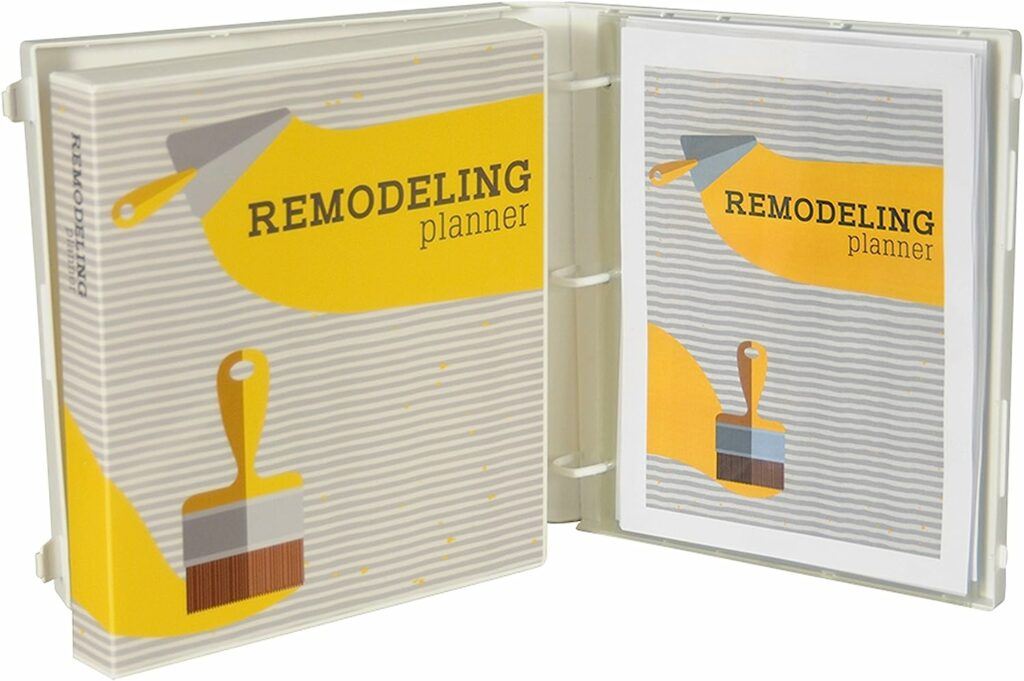 Create a Design Plan
Once you have made your assessment, the next step is to develop your vision for your yard and garden and turn it into a plan. Here are some pointers to help in this process:
Determine your overall goals: Do you want to create a quiet oasis in which to relax and unwind? Or do you want to create an outdoor ambiance for cooking and entertaining? Perhaps both? What other activities do you want to accommodate? Don't forget outdoor play for kids. Think in terms of "garden zones."
Consider your style: Do you want an extravagant floral, cottage-style garden? Or do you want a more severe, zen-like, minimalist feel?
Create a layout sketch: Draw in desired features, such as seating areas, eating areas, a BBQ, garden beds, and walkways. Consider the flow and interconnectivity of the space.
Plant selection: Consider the colors and textures of the plants you want to include in your garden. And be sure to take your local climate into consideration.
Self-sufficiency: Would you like to harvest your own vegetables? Would you consider keeping chickens for eggs?
Hardscaping: Consider patios, walkways, fences, and retaining walls. What materials would you use? Concrete? Brick?
On-going maintenance: Designing and installing your dream yard and garden is only the beginning. It will require ongoing maintenance. So plan for low maintenance or a high-maintenance with your eyes open.
Consider the feng shui elements in your yard and garden planning.
Planning Vertically
As you are creating your design plan, don't forget to "think vertically." This is especially useful if you are working with a relatively small yard and garden space. And, in larger spaces, it creates visual interest.
Here's what this means in practice:
Vertical gardens: Create a vertical garden by attaching containers to a wall or fence, or using a trellis.
Hanging plants: Hanging plants on a wall or from an overhead adds interest. Think "drip irrigation" as you do this.
Espalier: This is where you train fruiting trees or other climbing plants along a flat vertical surface, such as a wall or fence.
Living wall: This is to use a hedge as a dividing element instead of a fence.
Deck, Patio & Furniture
A deck is a raised platform, usually of wood or composite planking. While a patio is a paved area on grade, usually of concrete. Both are usually attached to and extend from the house. They are accessed directly from the house, usually through sliding glass doors. They may or may not be covered.
Most houses have a patio or deck installed when they are built. If your home does not have either one, then this is where your yard and garden planning starts. You really should have one.
Both the deck and patio typically perform the same function, which is to accommodate seating areas along with tables. All furniture should be weather resistant.
Incorporating Water Features
Water features add interest and feelings of tranquility to your outdoor space. You might want to add one or more of these:
Fountains: A fountain can have a simple, classic tiered design. Or it can incorporate statuary and other decorative elements.
Waterfalls: A waterfall adds serenity and interest. You can make a waterfall from scratch or you can get a waterfall kit.
Ponds: A pond provides a home for fish and other water creatures. A koi pond is a classic way to go. And you can combine a pond with a stream and rock waterfall that will provide aeration for the water.
Water walls: This is a vertical wall of water. It does not have to be large. It provides a modern touch and we especially like to see it on a patio.
There are many possibilities when it comes to water features. But, as you are thinking things through, don't forget that you will need electric power for the pumps.
Something relatively small on the patio can have a big impact on the ambiance. Something like this from Amazon:
A Fire Pit or Fireplace
A fireplace or fire pit is a great way to create a warm, cozy, and inviting gathering place for family and friends. Consider these:
Fire Pit: A fire pit is where people can gather around and roast marshmallows or hotdogs. You can get them ready-made and fueled by a hidden propane tank. Or, you can create your own. Consider a Chiminea.
Fireplace: A fireplace is a more formal and expensive option.
Pizza Oven: This can add special utility as well as fun and ambiance.
As you consider the firepit/fireplace option, think about the fuel you will use (gas, charcoal, other). And also plan for seating and lighting.
Just as with a small fountain, a patio firepit-table combo adds great ambiance. It can provide heat too.
And a wood-burning chiminea makes a great statement:
Creating an Outdoor Kitchen
Building on the pizza oven we just mentioned, creating an outdoor kitchen is a great way of expanding your indoor living and entertaining space. Here are some tips:
Location: Make sure an outdoor kitchen is near and easily accessible from your indoor kitchen. They will work in tandem. And make sure it is sheltered from rain and wind.
Decide on your cooking equipment: It can complement what you have in your regular kitchen. Options include a simple BBQ grill, smoker, and pizza oven. Consider the types of food you like.
Layout: Consider the placement of the cooking equipment, storage, counter space, and seating.
Materials: Make sure all the materials you use are durable and can withstand the elements.
Storage: Make sure there is adequate storage space for utensils, pots, and pans. This should include a staging area to assemble things that will need to go to the main kitchen dishwasher. This is unless you go full-on and include a dishwasher in your outside kitchen.
Seating: Make sure your guests are comfortable while they socialize with the chef. Bar seating is a great way to go. Especially if you have a bar built into your kitchen.
There are some great design ideas in this book: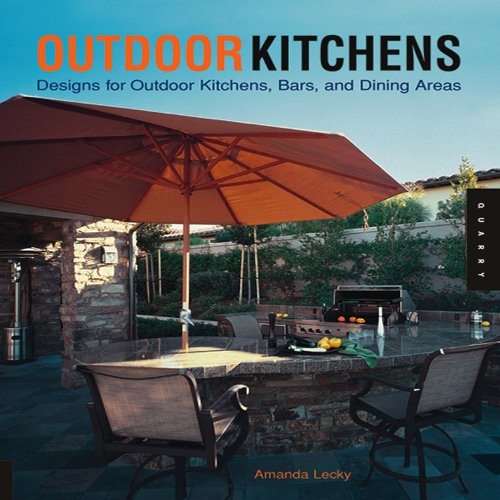 Garden Lighting
In all of the above, you need to have lighting in mind. Its purpose is to make the garden/yard more functional after dark and also to add ambiance. We have discussed lighting elsewhere and the same general principles apply. But with exterior garden lighting be sure to incorporate solar lighting when you can.
Here are things to consider that specifically relate to garden lighting:
Accent lighting for garden features: You can highlight trees, sculptures, fountains, and shrubs.
Pathway lighting: This is for safety.
Colored lighting: This can just be for mood, fun, and festivity.
Lighting control: Include dimmers, timers, and motion sensors, as appropriate.
Garden Structures
These can add both function and visual interest to your outdoor space. Let's take a brief look at them:
Gazebo: This is a freestanding roofed structure open on all sides. It is usually circular or octagonal in shape. It can be a sheltered focal point or gathering space. This can be a very elaborate structure and can even provide for an outside home office, for example.
Ramada: This is similar to a gazebo but is rectangular in shape. It would suit sheltering a cooking area.
Pergola: This is a garden structure featuring columns or posts that support an open roof. They typically support climbing plants and provide a shaded seating area.
Arbor: This is a tunnel-like passageway structure that supports climbing plants and typically provides a transition from one part of the garden to another.
Yard & Garden Microclimate
To choose the right plants for optimal growth, you need to understand your microclimate. Here are the factors that bear on that:
Temperature: This is where you start. And it has more to do with the macro climate. Do you live in the California desert or in Northern Michigan?
Light conditions: Some plants like direct sunlight. Others thrive in shade. Do you have hills, trees, or nearby structures that affect this?
Soil quality: Be sure to test the pH of the soil for acidity or alkalinity. Knowing this is essential for selecting the right kind of plants for your garden.
Moisture: Different plants have different moisture requirements.
Choose the right plants and you will have a healthy and thriving garden. And, fortunately, you don't have to know all the technicalities. Your local garden center will have the advice you need. Or there may be a helpful local landscaping company that can help you out for a small fee.
Soil and Mulch for Your Garden
Remember that soil supplements and mulch can make a big difference to the flourishing of your plant material.
Take advice from your local garden center or a gardening service and add compost or mulch as appropriate.
Compost improves the fertility of the soil
Mulch improves drainage and helps control weeds
Your Yard and Wildlife
Creating a garden that will attract wildlife like birds, butterflies, and other animals will bring vibrant life to your yard for you to enjoy. Here are some ideas to help with this:
Native plant types: Choose plants that are native to your area. Your local birds and other wildlife will be attracted to them for food. Besides, they are better adapted to local weather conditions.
Provide food and water: Plant nectar-rich flowers. Add bird feeders and bird baths or other water features. And be sure to place them where you can see them and enjoy the activity they bring.
Create habitat: Add birdhouses and nesting boxes to the trees that may already provide habitat for birds and other wildlife. Add bush piles, rock piles, and tall grasses as safe havens for small animals.
Watching wildlife in one's garden is simply good for the soul. So do all you can to encourage it.
A simple birdbath will attract birds and provide a soothing ambiance.
And you can get an auto-fill system to go with it:
Irrigation System
You will need an irrigation system to keep your plants hydrated and healthy, while at the same time conserving water. If you are handy, there is no reason you can't install the system yourself. But, if in doubt, have a professional do it.
For those who want to give it a shot themselves, here are some tips:
Determine your water source: Depending on whether you use city water, well water, or collected rainwater, you will need a pressure regulator or pump.
Irrigation system type: Depending on the requirements of your garden, you will choose drip irrigation, a sprinkler system, or soaker hoses. You may even use all three. Drip irrigation delivers water directly to the roots of the plant. Sprinklers deliver water to large areas of lawn. And soaker hoses are good for deep watering.
Plan your system: The plan will depend on the shape and content of your garden. This will dictate "zones" to which you will allocate the appropriate system type.
Install the system: This will require some trenching for the main lines. And then you will lay the pipe, install the valves, and add the appropriate connectors and emitters. While the trenches are open, you will also run the electrical line for the irrigation controllers. You will then set the irrigation timers.
Test the system: Then you will set the timers, test the system, check for leaks, and then backfill the trenches.
On-going system maintenance: The irrigation system requires regular monitoring and maintenance. You want to be sure that the emitters do not get clogged and that the water flow is adjusted as necessary. Also, the timers will require adjusting, according to the season.
In Conclusion
Here are some tips to help ensure success as you set about remodeling your yard and garden:
Take your time: There is (usually) no urgency with this kind of project. And it requires a great deal of attention to detail. And remember that plants take time to grow, which means that you need time to see how the project is shaping up. So make a conscious effort to take your time with it. You will enjoy the process.
Be flexible: As the project takes shape and literally comes to life, be open to making changes to it. You will be learning as you go
Remember that you will have to maintain what you create.
Finally, keep in mind that your efforts will bring you and your family joy and happiness in the years to come. You may find the process of creating the space frustrating but it will reward you.